Specials | Grab Cash | Free Planning Session | Free Family Session | Guarantee | Send us a message
Class of 2018... It's your turn!
It's finally here and we are unveiling it! It's all new... and seriously cool!
You can be one of the very first to have aerial videography and photography for your senior portraits! Tell us some ideas of how we could use this technology to tell your story from a whole new perspective! Call us, message us! THE SKY IS THE LIMIT!

---
Let's make plans to create the BEST SENIOR PORTRAIT EXPERIENCE for you.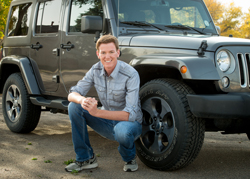 Take a moment and really think. (Thinking... that's what all this education has been for, right?)
What are you into? What are you about? We want to capture that in your senior portrait.

Want studio portraits? Outdoor portraits? A special Location? Just let us know and we'll design the right photo shoot for you. Have you seen a great image somewhere and want to do something like it? Tell us about it, or better yet show us 'cause we're always looking for new ideas.
June Special
Book your session by June 30th to receive this special!
$18 Gift Card toward your Senior Order* &
$18 Gift Card for Premier Designs Jewelry* &
30% off your June or July session!
(*Gift Cards are good for Senior Sessions photographed now through July 31st. Cards expire 8/15/17)
Grab some spare cash!
Word of mouth is our best advertising. We'll give you $18 cash when you send someone to us.
Tell your friends how excited you are about senior portraits at Lasting Images. For each new client you send our way we'll give you $18! Send us 5 friends and you've got $90 bucks!