Put your heart, mind, and soul into even your smallest acts. This is the secret to success.

~ Swami Sivanandas
Unlike so many other things in life... Your Senior Portraits are a once in a lifetime experience. Let's really do it right!
We want to capture your personalities!... Yes, all of them! What's your style?... what are you into?... what kind of "stuff" do you have? Bring it! Yeah, sometimes it looks like our Seniors are moving in but that's cool, it's great to have lots of choices.
And speaking of choices... we've got a huge variety of photographic techniques, too. B&W's, tones, artistic styles & effects, composites and so much more. There are many different things we can do to make your Senior Portraits unique. Just tell us what you want, or ask us for our suggestions, and we will do our very best to capture who you are at this moment in your life.
---
A little about our session choices
Call us and tell what ideas you might have for your senior portraits. We will help you select the perfect session.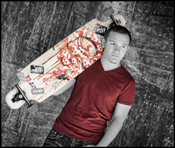 Basic Photo Session: $49
For those who want to keep it simple: This 20-30 minute session can be either in our studio or in our outdoor gardens. One outfit works best but you can do a second outfit if you can change fast.
Typically you will be viewing about 25 images from this session.
This session is best for the guys that are not real excited about having pictures done. (OK... maybe even being drug in kicking and screaming)
---
Deluxe Photo Session: $69
Our most popular photo session: This 50-60 minute session can be a mix of both the portrait studio & our outdoor gardens. A nearby location might even be worked in. (Remember: location shoots need to be schedule for the right time of day.)
3-4 outfits work well and we encourage you to bring props that show off your personality.
Typically you will be viewing about 45 images from this session.
We ask for a minimum portrait order of $300 with this session.
---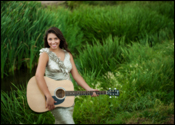 Extreme Photo Session: $99
For those looking for a little extra: 1 1/2 hours of photography time! Are you wanting to do lots of "stuff" at the studio plus you want to go to a special location? (we have some great ones or tell us about a place that's special to you) Or, maybe you want the extra time because you have lots of outfits and props that you would like included in the session.
We ask for a miminum portrait order of $500 with this session.